Did you watch????
Ugh, the Tonys Hangover! It's so good!
I'm still recovering from OD'ing on so much theatre!!!!!!
My favorite night of the year!!!!Personally, the highlight of the night was Stephanie J. Block winning her Tony.
I have loved her since Boy From Oz and am borderline obsessed with her talent, her charm, her humility and overall amazingness.
And this morning, in my FB feed was a post from BroadwayWorld about her win, and naturally I clicked on it to comment.
And while most of the comments were just insane LOVE at SJB, someone wrote this: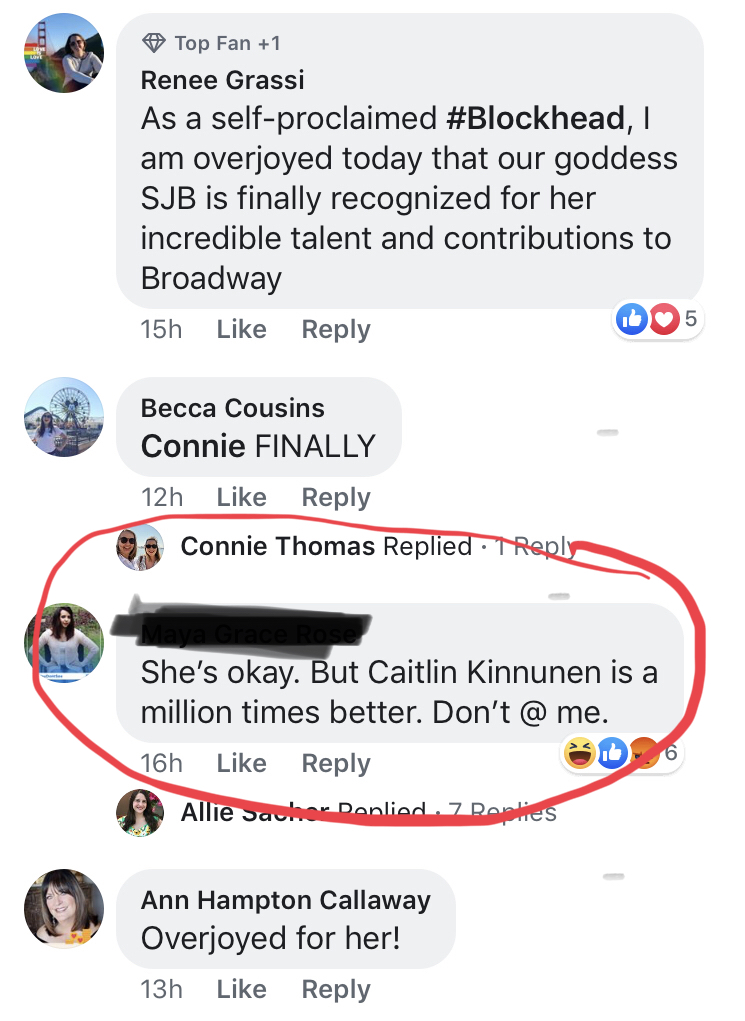 And then further down the scroll was this gem: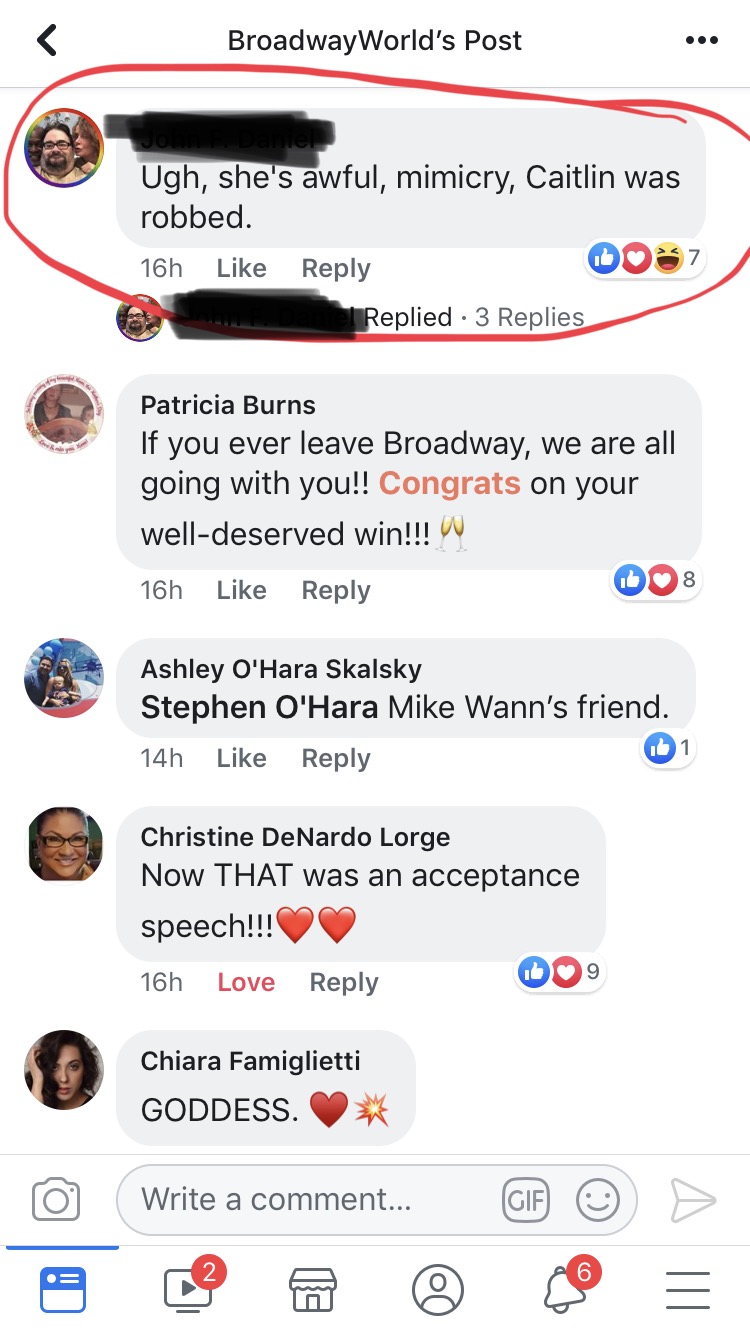 And in that moment I wanted to yell at those two:
"YOU DON'T KNOW WHAT YOU'RE TALKING ABOUT! SHE DESERVES IT! SHE SHOULD HAVE WON IT FOUR TIMES ALREADY!!!!"

But I didn't :)
Instead I thought:
"Wow. You can be as insanely and brilliantly talented as Stephanie J. Block and some people will still think you are a talentless hack."
And that reminded me of what I coach my audition students on:
You can absolutely be brilliantly talented, and sometimes, for whatever reason, the director isn't going to like you.
AND THAT'S NOT ON YOU.
You can't persuade someone to think you're talented.
You're not going to get the part every time, even if you deserve it.
Even if you are the best one in the room.
All you can do is prepare and practice, prepare and practice, and then prepare and practice some more.
You're not going to get the part every time.
And that's not the point.
Someone's tastes will prefer someone else. .

Someone's tastes will prefer someone else.
Heck, on last night's broadcast, there were some numbers I loved, some I thought were subpar, and everything in between.
Everyone who performed was VERY talented. I just didn't have a preference for their work. .
Just like directors who will prefer you. And ones who don't.
Find the ones that do. Work with them.
The takeaway is that all you can do is be the best you and know that sometimes, you may not be a director's cup of tea. You focus on how you think you did in your performance (aka the audition), and adjust accordingly for the next audition.
PS If you dream of being on the Tonys, no matter how far away that dream feels, hold on to it. And consider hiring me as your audition coach to expedite the time to get you there :)